Panel Views

Familiar collapsible panel views allow un-needed controls to be hidden, and promote focus and simplicity.
Control panels on the Left, Right and Bottom of the User Interface may be hidden as needed.
Kernings
Inspect and Edit individual Kernings as needed, tweaking glyph positions precisely.
Also useful information for debugging rendering issues
Simply double-click the Amount cells to edit the value.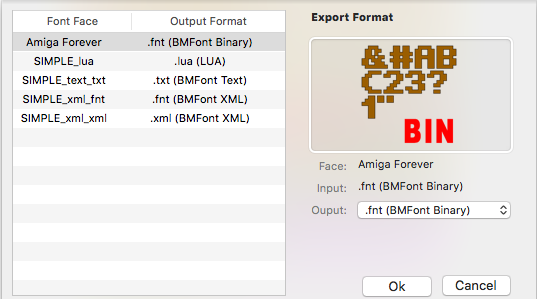 1-Click Export

Export only the glyphs you need with a single click. Don't worry the output is non-destructive to the Input sheets...

Select output format per sheet, and click the Export button.

The result is a single glyph sheet Image and new metadata files for the fonts included.



Simple and Space efficient !


Multiple Framework Support
Exported bitmap fonts support:-